New Developments Feeds by AgentPro
New Developments Costa del Sol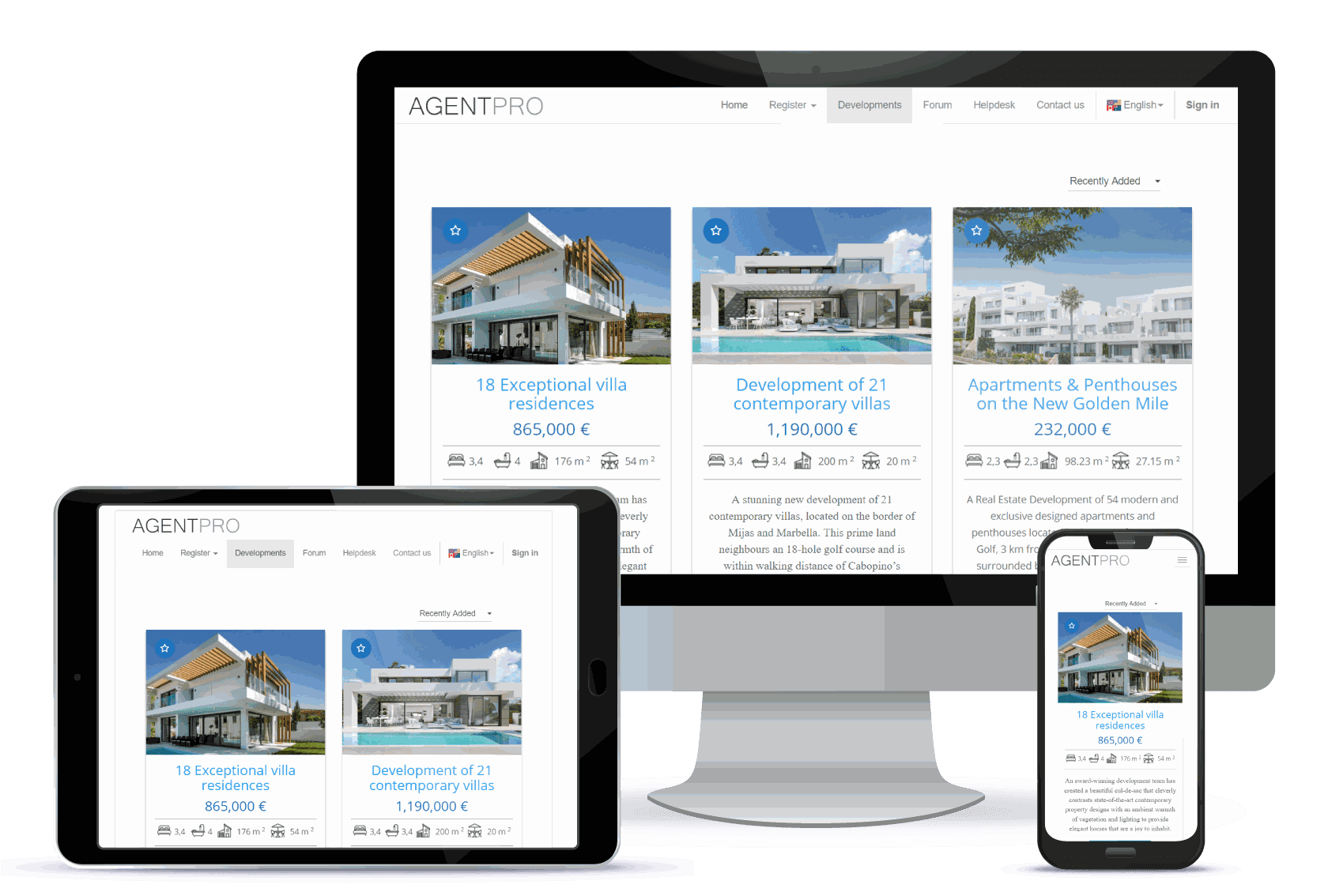 AgentPro New Developments Feeds
AgentPro Software SL specialises in providing New Development Feeds for all new and off-plan developments on the Costa del Sol. In the first quarter of 2019, they will extend their services by including the Costa Blanca.
We started this project for AgentPro in May 2018, using the Odoo Platform to build both the back office and frontend.
The IFRAME feeds were released on November 1, 2018, the XML Feeds on December 1, 2018.
AgenPro's New Development Feeds & Micro Sites by InmoTech