Frequently Asked Questions (FAQ)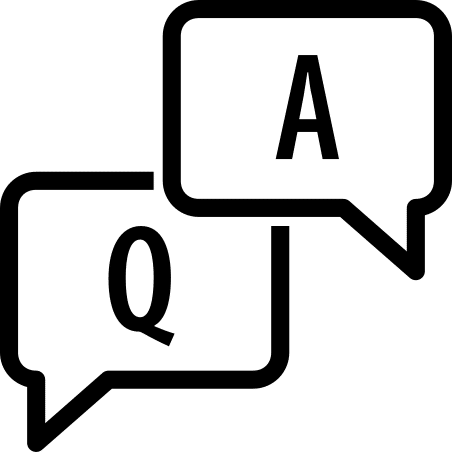 FAQ – InmoTech Team España
There are many professional and capable web developers in the market, any of which would do a great job for you, but there are some compelling reasons, besides price, to choose for 2020WordPress for your new property website.
We only deliver 'responsive' websites. Responsive means that your website can be viewed on a variety of devices, from mobile phones, tablet computers, laptops and desktops.
We consider the look and feel of your estate agency website, your brand, the market you are engaged in, as well as the technical requirements of the actual site.
We listen to what you need, what your requirements are, and what goals you want to achieve. Foremost, once we have carefully listened to what you say, we will give you our opinions on what we think are the best strategies to achieve these goals.
Most importantly, we produce websites that deliver results!
Why WordPress?
People often make the mistake of classifying WordPress as just a blogging platform. Although that used to be true in the past, WordPress has evolved through out the years into a versatile content management system (CMS). While you can still use WordPress to create a simple blog, now it also allows you to create fully functional websites and mobile applications.
The best part about WordPress is that it's easy to use and flexible enough for just about anything. That's the main reason why WordPress has grown so much in popularity. According to a recent study, WordPress powers more than 39.8% of all websites on the internet.
Due to it's robust features, many of the top brands use WordPress to power their websites include Time Magazine, Google, Facebook, Sony, Disney, LinkedIn, The New York Times, CNN, eBay, and many more.
WordPress.org is simply a stroke of genius, and we take great pride in using it to make beautiful and powerful real estate websites for our clients.
Why use Webmaster Hours?
Outsourcing your webmaster services saves your payroll expenses, specialised training costs, and staffing headaches.
Our webmaster services are billed by the minute at an hourly rate of €30 – €40 per hour (depending on the package that you purchase).
We do not charge any monthly fees and there are no long term contractual commitments. You simply pay as you go.
Below is a brief list of the website services that we offer. If you need help with something not listed, contact us to discuss.
Website updates/changes (images, content, features, etc.)
Template Modifications
Web consulting & technical analysis
Website Optimization
Search Engine Optimisation (SEO)
Graphic design – Banners, site headers & other images.
Custom Social Media profile designs (e.g. Facebook, Twitter, Pinterest)
Content writing
Other Website Services
Image optimization (reducing file sizes; increasing site speed)
Website feature add-ons (dynamic menus, widgets, etc.)
SSL registrations/renewals/installations
Email account management
Maintenance & cleanup – broken link scanning/repair
Tracking code installation – Google Analytics
What about training & support?
All our websites come with integrated video tutorials giving you easy to follow instructions on how to operate your website.
We also provide 1 to 1 online training sessions.  We will ask you to download a small programme that enables you to share your computer screen with us and one of our patient and professional trainers will spent as much time with you as you require. This however requires that you have bought webmaster hours as our 1 to 1 training is not free.
The good news however is that we bill by the minute*. This means that if you only require 17 minutes you will only billed for 17 minutes.
* A minimum of 10 minutes is billed per work request job or training session.
Can I have custom designed website?
We have made several custom designs for our clients.  We either customise an existing template that comes close to what you have in mind and modify the template or create a new template from scratch exclusively for you.
A custom design real estate website will increase the cost, but you will find that we are still very competitive with our prices compared with our colleagues in the industry.
For some examples visit our portfolio page.
Can I have my website is several languages?
We offer several options:
POLYLANG (manual translate)


Polylang allows running fully multilingual websites with WordPress, making it easy to translate WordPress pages, posts, tags, categories, and themes.

»read more
GTranslate (auto-translate)
This module uses Google Translate automatic translation service to translate your web page with Google power.  »read more
Weglot  (auto translate +  manual corrections)
Weglot Translate detects and translates all your content in any language and provides a unique dashboard to edit translations or purchase professional translations to ensure the quality of translations. »read more
Can I use my own hosting?
Our MLS Platforms  – Resales Online & Milenio Plus integrated websites – require that you host with us.  The cost for hosting is included the annual license fee.
Our WPcasa, standalone websites can be hosted on your own server.
Here are some advantages of hosting with us.
All our dedicated servers have been specially configured for WordPress.
Hosting with us means that we can provide free updates.
All the disks on our servers are SSD which are much faster than HDD (read article).
Our servers have a 99.98% uptime and are constantly monitored to secure the fastest possible speed.
InmoTech offers a comprehensive suite of superior solutions & services to promote and optimize your existing online business model.
If you have any other questions please contact us and we will get back to you straight away.